Collins Center For The Arts To Host Maine Indie Music Showcase April 15th
Four Maine bands will take the stage of the Collins Center for the Arts at the University of Maine in Orono April 15th for a Maine Indie Music Showcase.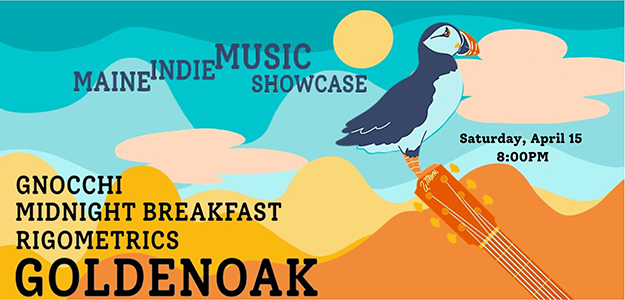 Performing at the showcase include the Orono quartet Gnocchi who you may have seen at Orono Brewing Company, Stillwater Arts, or G-Force.
Indie-Soul band Midnight Breakfast, who just shared their entry into NPR's 2023 Tiny Desk Contest
Rigometrics, out of Portland who (alongside Midnight Breakfast) will also be performing at this year's All Roads Music Festival.
And GoldenOak, who along with recently sharing a collection of performances at Saltwater Fields in South Thomaston, have announced their own Under The Oaks Music Festival September 1st and 2nd in Farmington
Tickets for the Maine Indie Music Showcase Saturday, April 15th at the Collins Center for the Arts are on sale now.