The Happy Fits Announce New Album "Under The Shade Of Green" And Share Newest Single "Do Your Worst"
The Happy Fits have announced their third studio album, Under The Shade of Green, due August 26th. To go along with the announcement, they've also shared a third single, Do Your Worst, which follows the previously released Changes and Dance Alone.
While the video for Do Your Worst has the band living in a world where pineapples have been declared illegal, the song itself has a more serious influence. "This song reflects what can happen to someone when they let these bad habits, these anxieties, these hardships of life weigh them down." says guitarist/vocalist Ross Monteith. "It can affect everyone around you. It is a good reminder to ourselves to keep pushing forward and to not let these bad habits win."

In talking about the new album, lead vocalist/electric cellist Calvin Langman says it created space to better understand his role within it. "This album is how I've been processing the trauma of the past two years, from the pandemic, to climate change, to the rise of fascism, to BLM, to finding my place in this broken world. As there aren't many who are left unshaken, I hope everyone can find something dark in here to relate to."

The band will take the new songs on the road this fall with a US tour including New England stops in Burlington, VT, Hamden, CT, & Boston, MA.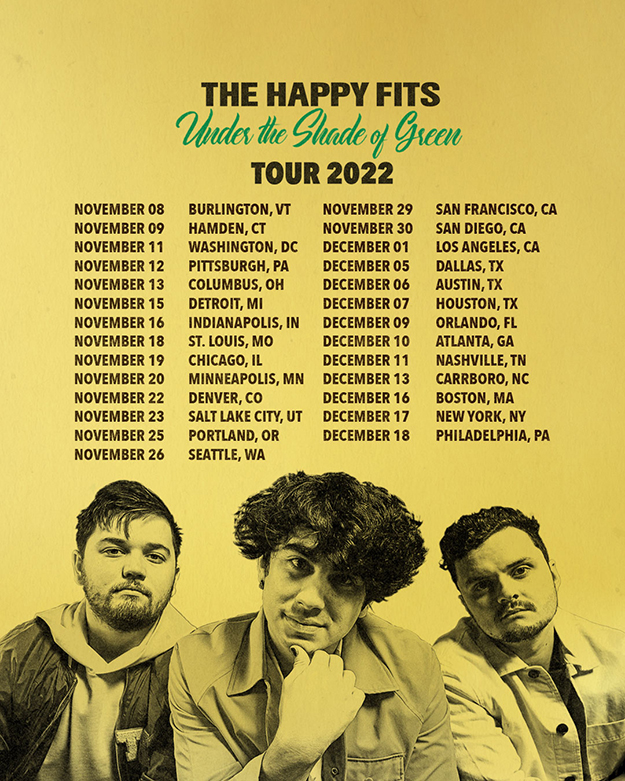 Fans can pre-save/preorder Under The Shade Of Green here.