The Bangor Comic & Toy Convention Gets New Dates…and a New Home
It was a little over a year ago when the Bangor Comic & Convention had announced they full 2020 lineup of guests and artists and then the pandemic set in and live events all over the country were postponed. Now, as a glimmer of hope on the horizon, the Bangor Comic & Toy Convention has set new dates, and a new home for the event. October 1st, 2nd, & 3rd, 2021 the convention will move from their previous home at the Cross Insurance Center to the Bangor Mall, taking over a large portion of the space for artists, celebrity guests, panels and more.

Already slated to join the 2021 convention are the trio of actors that were booked for 2020 con who are all known for their roles in the Kevin Smith View-Askewniverse. Jason Mewes (of Jay & Silent Bob), Jeff Anderson (Randall Graves), and Brian O'Halloran (Dante Hicks).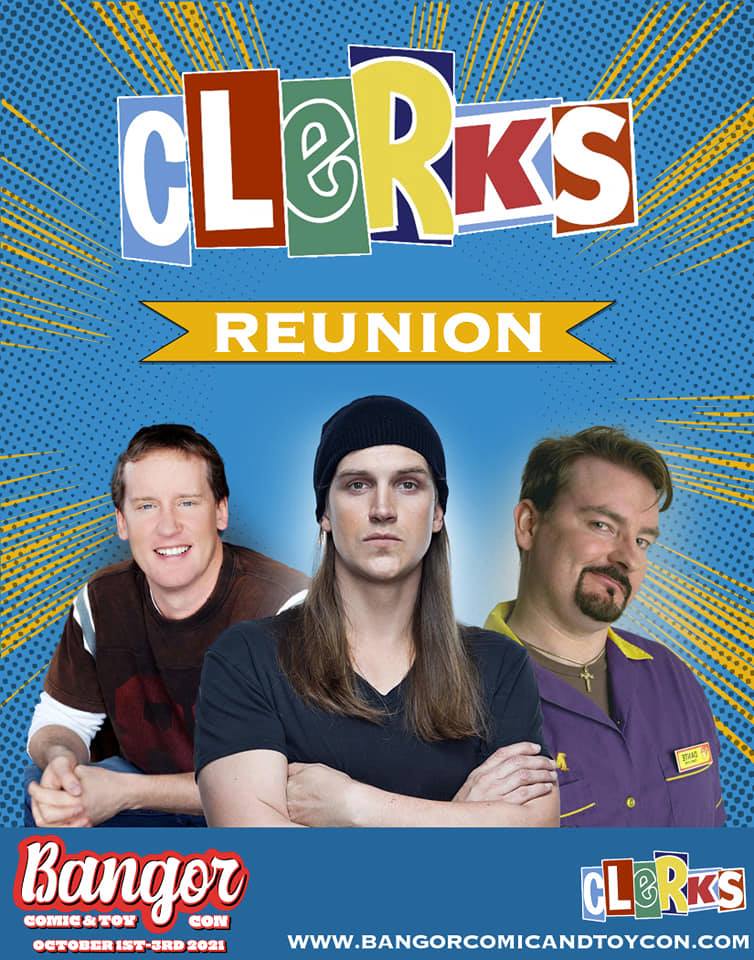 In a post on Facebook, the organizers see the humor in this year's event at the Bangor Mall, given that both Mewes and O'Halloran were in the Kevin Smith movie Mallrats saying"We all used to be local Mall Rats there. So let's take it over and bring it back for a weekend". Tickets for the newly schedule event should be available in the next few weeks.
Back in March of 2020, O'Halloran called in to WHSN to talk about spending time with Clerks fans around the country.
Update: also coming to the 2021 convention will be Catherine Sutherland (2nd Pink, Pink Zeo, & Turbo Ranger) and Nakia Burrise (Yellow Zeo and Yellow Turbo) of the Power Rangers series as well as actor Bill Moseley (House of 1000 Corpses, Repo! The Genetic Opera, and The Devil's Rejects).


As more guests and artists are announced for the newly announced October dates, WHSN will keep you up to date. Meanwhile you can follow the Bangor Comic & Toy Convention on Facebook.