The Goldbergs Rock the Casbah With Upcoming Episode On The Clash
ABC's 80s nostalgia sitcom The Goldbergs will pay homage to The Clash in an all-new episode entitled "The Fake Out".
The episode finds Barry Goldberg trying to score tickets to see the Clash in concert all to impress Erica's friend Ren. He fails, in usual Barry style, but the episode ends with the pair at a Clash concert.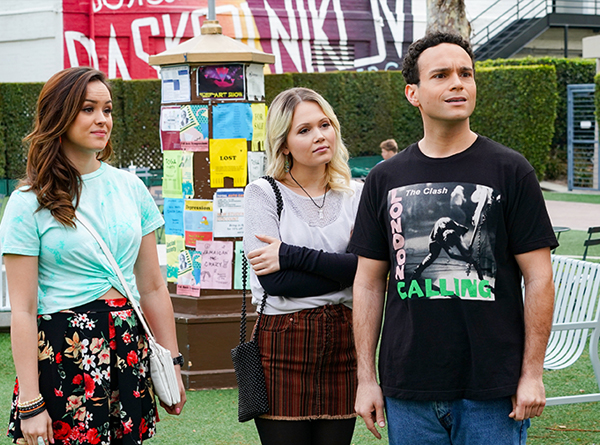 "Since the Clash was a big part of the 80s and a big part of my life growing up in the 80s, it was important for us to give them a shout out and pay tribute to them in this episode," said executive producer Adam F. Goldberg.
"My oldest brother was a fan of the Clash which meant the band was played on a loop in my house," added Goldberg. "I remember how cool my brothers and his friends looked when they wore Clash T-shirts, so naturally I got my own and was quickly called out as a 'poser!'"
The Clash formed in 1976 and became one of the most iconic rock bands of their era, integrating reggae, dub, funk, jazz and hip hop into their music.
Comprised of the classic line-up of Joe Strummer, Mick Jones, Paul Siminon, & Topper Headon, they cracked the Top 10 in America in 1982, before splitting three years later. The left behind four single albums – 'The Clash' (1977), 'Give 'Em Enough Rope' (1978), Combat Rock (1982) and 'Cut The Crap' (1985) – a magnificent double in their legendary 'London Calling' (1979) voted album of the decade by Rolling Stone magazine and a experimental triple – 'Sandinista!' (1980).

The episode will air Wednesday, May 6 at 8 p.m.