Bangor Comic & Toy Con To Assemble 'Clerks' Reunion For 2020 Con.
UPDATE 3/16/20: The 2020 Bangor Comic & Toy Convention has been postponed. Organizers are looking to reschedule the event.

The Bangor Comic & Toy Convention has grown each year to become a Spring tradition in the Queen city. The 2020 Con has already announced a boat load of celebrity guests and artists who will be at the Cross Insurance Center April 24th through the 26th but the latest celebrity announcement will bring together three stars from Kevin Smith's View-Askewniverse for only the 2nd time in any con's history.

Jason Mewes (Jay of Jay and Silent Bob fame) and Brian O'Halloran (Dante Hicks) were already announced but they will now be joined by Jeff Anderson, who played Randal Graves in Clerks and Clerks 2.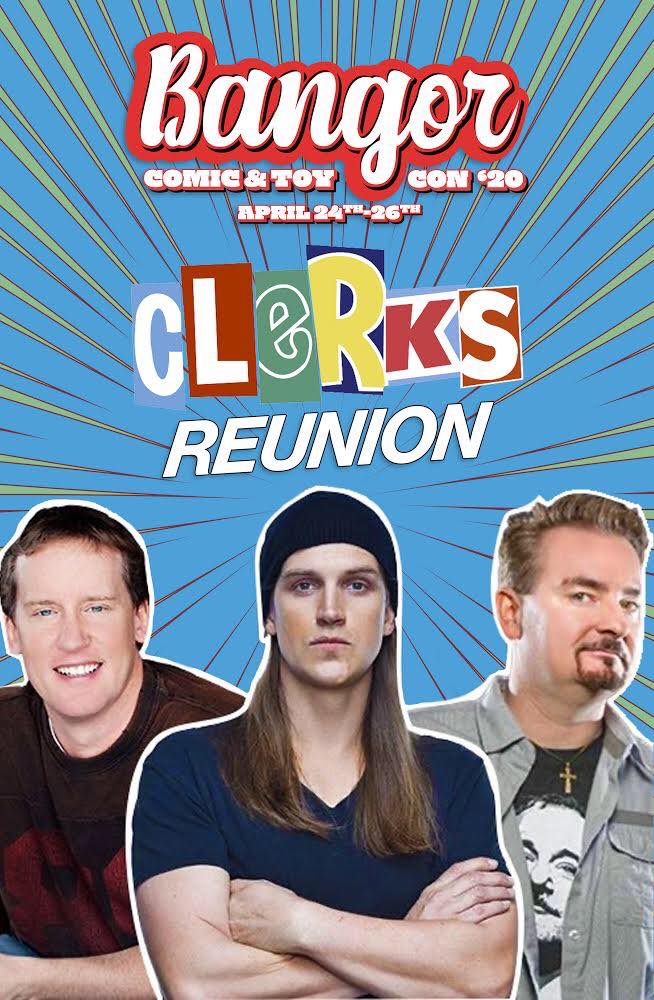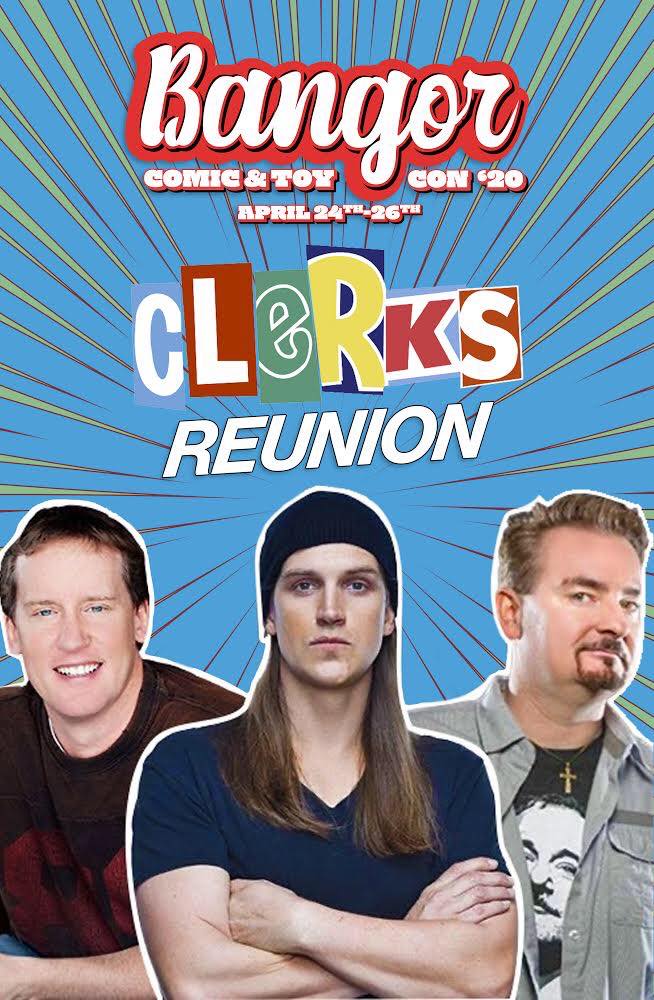 This will be Anderson's 3rd time joining such a comic/pop culture convention and only the 2nd time all 3 have assembled for the same event.

"We are very excited to share that we will be hosting the first ever North East clerks reunion with Jay, Brian, and Jeff!" says organizer Will Hekseth. "People have been trying to get Jeff on the convention scene for over 20 years. So the fact that we were lucky enough to be one of the first in the world in such an honor."

The 2020 Bangor Comic & Toy Convention will take place April 24-26 at the Cross Insurance Center in Bangor. For more information, visit them on Facebook.