Helmet Announces 30x30x30 Tour To Celebrate 30 Years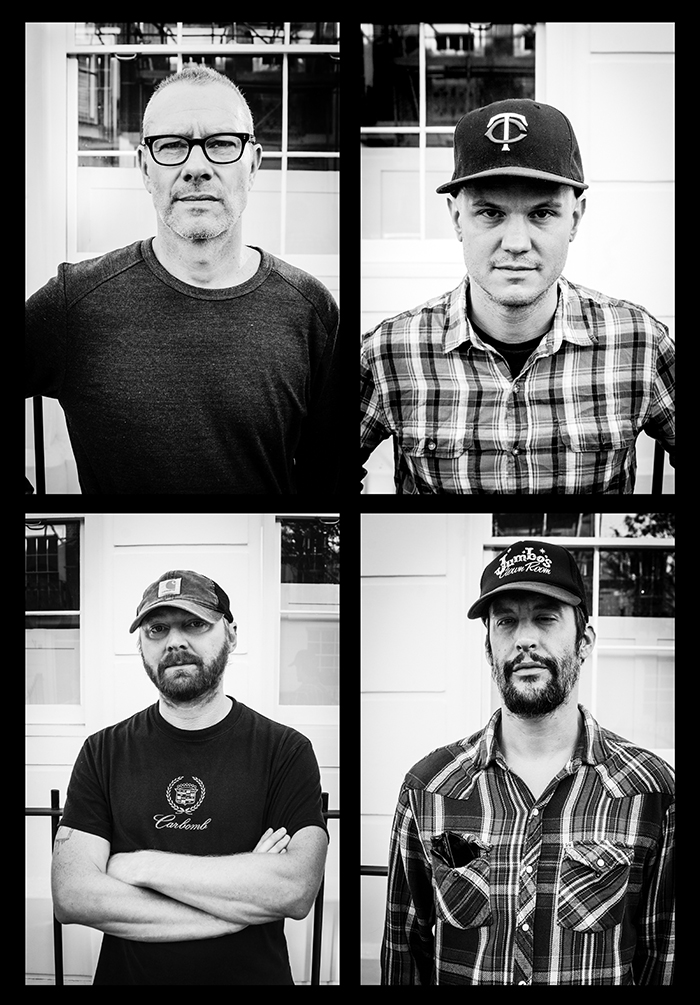 To celebrate 30 years as a band, Helmet is embarking on a unique 30x30x30 tour. Page Hamilton, along with Dan Beeman, Kyle Stevenson, & Dave Case will start with 30 dates in Europe then travel to 30 US cities to play 30 songs each night…with no openers.
Helmet burst onto the national music stage when there was a bidding war by labels to sign the band following their 1990 debut Strap It On. With 1992's Meantime Helmet hither mainstream with their signature alternative metal sound. Meantime brought the band's well-known singles Unsung and the title track. They went on release Betty in 1994 and 8 albums in total.
The 30x30x30 US tour kicks off in Boston at the Paradise Rock Club. Get more info on the tour here.

Helmet's 30x30x30 US dates:
Oct. 23 – Boston, MA – Paradise Rock Club
Oct. 25 – Philadelphia, PA – World Cafe Live
Oct. 26 – New York City, NY – Bowery Ballroom
Oct. 27 – Washington, DC – Union Stage
Oct. 29 – Columbia, SC – The Senate
Oct. 30 – Atlanta, GA – The Masquerade
Oct. 31 – New Orleans, LA – House Of Blues
Nov. 01 – Houston, TX – Scout Bar
Nov. 02 – Austin, TX – The Mohawk
Nov. 03 – Dallas, TX – Trees
Nov. 05 – Phoenix, AZ – The Crescent Ballroom
Nov. 07 – Solana Beach, CA – Belly Up Tavern
Nov. 09 – Las Vegas, NV – Hard Rock Hotel
Nov. 09 – Los Angeles, CA – 1720
Nov. 10 – Anaheim, CA – Chain Reaction
Nov. 12 – Sacramento, CA – Holy Diver
Nov. 13 – Santa Cruz, CA – The Catalyst
Nov. 14 – San Francisco, CA – The Independent
Nov. 15 – Medford, OR – Howiee's On Front
Nov. 16 – Portland, OR – Dante's
Nov. 17 – Seattle, WA – Substation
Nov. 19 – Salt Lake City, UT – Soundwell
Nov. 20 – Denver, CO – Summit Music Hall
Nov. 22 – Omaha, NE – Slowdown
Nov. 23 – Kansas City, MO – The Riot Room
Nov. 24 – Minneapolis, MN – Varsity Theater
Nov. 26 – St. Louis, MO – Delmar Hall
Nov. 27 – Chicago, IL – Bottom Lounge
Nov. 29 – Detroit, MI – St. Andrew's Hall
Nov. 30 – Toronto, ON – Horseshoe Tavern