All Roads Music Festival Announces 2019 Lineup
For the past 4 years it's been a WHSN tradition to spend a beautiful day walking around the city of Belfast discovering music and on May 17th & 18th the tradition continues with the 5th annual All Roads Music Festival.

The festival's performers have been announced with a lot of familiar faces taking the numerous stages as well as some new performers we're looking forward to hearing from.

To celebrate the 5th anniversary of the festival the opening night performance, which takes place at the American Legion stage, the lineup includes Spose, Paranoid Social Club, Kenya Hall, & God.Damn.Chan. Then, on Saturday the 18th, the festival goes full speed ahead with 30 different performers and bands.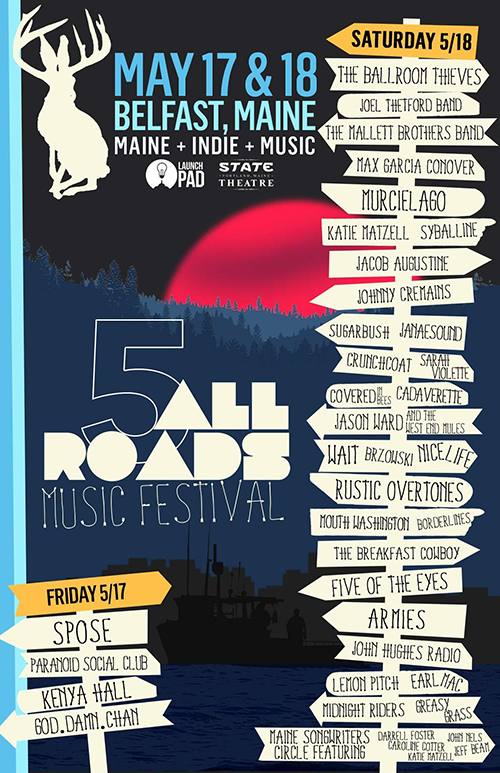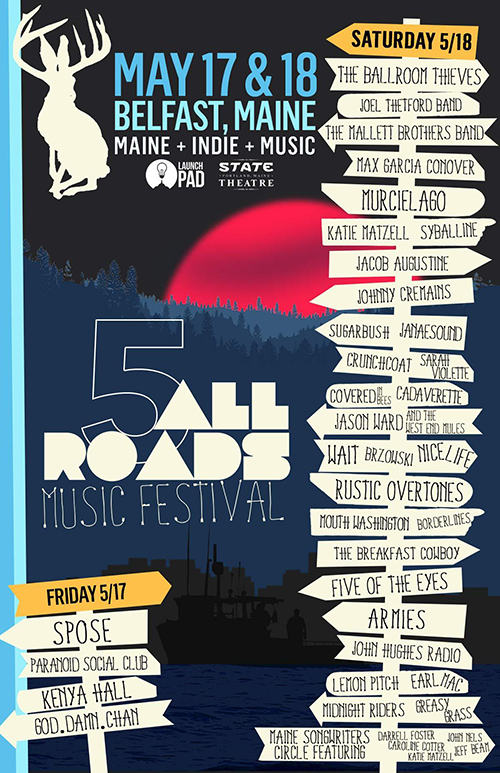 Performers on the 18th include crowd favorites the Mallett Brothers Band, Rustic Overtones, The Ballroom Thieves, JANAESOUND, & Armies and some fresh faces like John Hughes Radio, Syballine, Nice Life, Earl Mac, Lemon Pitch, & Cadaverette. Also performing is Murcielago, who was originally slated to perform at the 2018 festival but had to back out due to unforeseen circumstances.

As always, WHSN will be in Belfast for the festival, with live interviews throughout and a full recap following.

To relive the greatness that was the 2018 All Roads Music Festival, watch both parts 1 & 2 of our festival recap: